Billing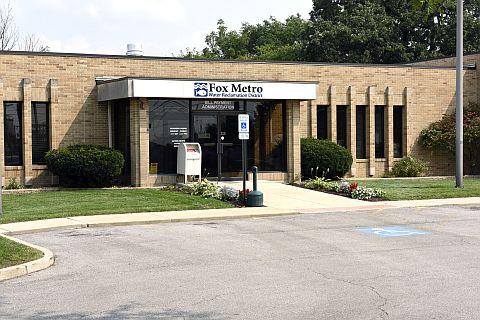 The Fox Metro Customer Relations Department is responsible for mailing bills to and receiving payment from approximately 75,000 households and businesses. These customers are located in Aurora, Montgomery, Oswego, North Aurora, Sugar Grove and small sections of Batavia and Yorkville, Illinois. Customers are billed for wastewater treatment approximately 6 times per year, depending upon which community they are located in.
Wastewater treatment bills are calculated using water meter readings provided by the community in which the customer is located. The current "User Fee" is $6.53 per one-thousand gallons of drinking water used. Fox Metro realizes that all of the drinking water used by a customer does not always end up in the sanitary sewer. Two significant examples include water used for watering new sod and water used in lawn sprinkling systems. Fox Metro is willing to issue credit(s) in each of these cases if the following procedures are used:
If you are doing extensive watering or filling a large pool, we do have a rebate system for that purpose. When you receive your bill that covers the service dates where the heavy watering occurred, call us at 630-301-6881 for an adjustment.